Video:

 76% of Marketers plan to add video to their sites in the coming year, making it a higher priority than Facebook, Twitter and blog integration.
A strong sales video will build your business, increase sales and help you and new customers. A poor quality video can drive sales away. Industrial Videocraft understands this key difference. We have mastered the art of using key phrases, video segments, and music to meld the important elements that create a powerful sales video which will represent your company the way it deserves. Build confidence and trust with your customers and get your phone ringing today.


Watch your sales take off!
Industrial Videocraft can provide you with everything from simple and affordable video templates, to fully customized unique sales or training videos. Our growing archive of duct cleaning footage allows us to create a variety of video styles – the sky is the limit! Let us know what you need. Every video will be branded with your company logo and contain your company contact information.
Sample Template
Training Videos
Custom Video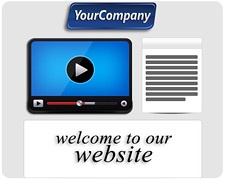 Web Marketing
Today, customers are no longer relying on printed directories to educate themselves about who to hire. Having a professional online presence is essential if you want a powerful first impression of your services. A bad website can associate low quality with your company and drive customers away.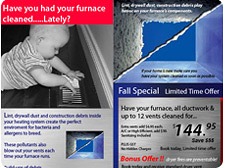 Print Advertising:
One of the oldest methods of getting a message to your customers, this is still an effective way of advertising if done properly. From door knockers to full commercialized brochures, Industrial Videocraft can design a powerful printed piece to get your message across and get your phone ringing off the hook.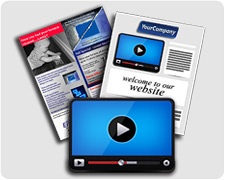 Marketing Campaigns:
Putting it all together. Complete packages are available to brand your company consistently across all essential areas. By designing your sales video, website and printed materials into one flowing message, we can greatly enhance the impact of your marketing system. We can even go a step further to create everything from TV commercials and radio spots, to trade show display graphics. Industrial Videocraft can be your one stop marketing powerhouse, specifically geared to duct cleaning and related industries.