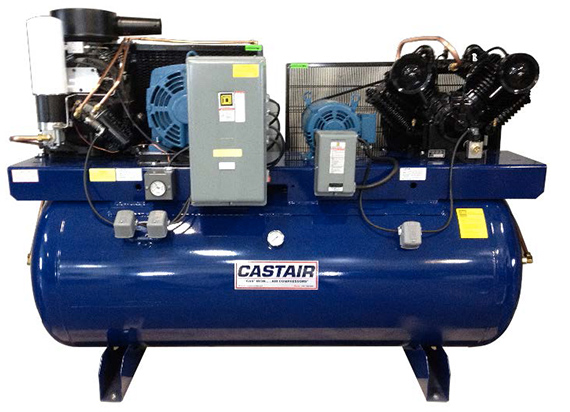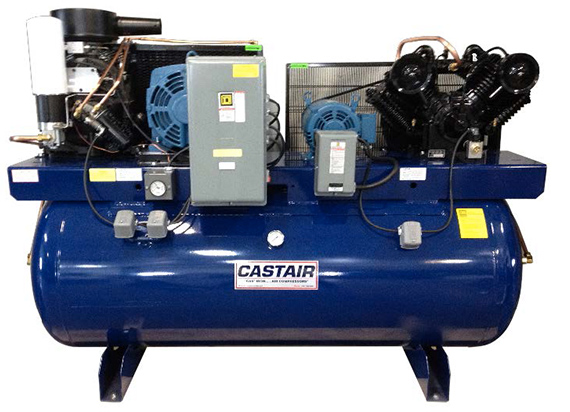 ROTARY – PISTON COMPRESSORS
Quality Castair compressors
THE BEST OF BOTH WORLDS + THE SECURITY OF A BACKUP
During periods when air demand is light, you can operate the piston only, again conserving electricity, all with the added peace of mind of having two separate units that can be operated individually ensuring you will never be without air.
Up to 45 total horse-power available, delivering 180 CFM @ 100 PSI, maximum pressure up to 175 PSI.
Sizing guide: Determine the CFM required under normal operation and size the rotary to supply this CFM. Then determine the peak CFM required and size the piston to supply this additional CFM.
Pricing: Add together the cost of the two units with 80-gallon horizontal tanks for a 120-gallon horizontal system or add together the cost of the two units with 120-gallon vertical tanks for a 240-gallon horizontal system.