Tailor Made Solution:
The TrailerVac is all the performance in a DIY package ready to be installed in a box truck or trailer.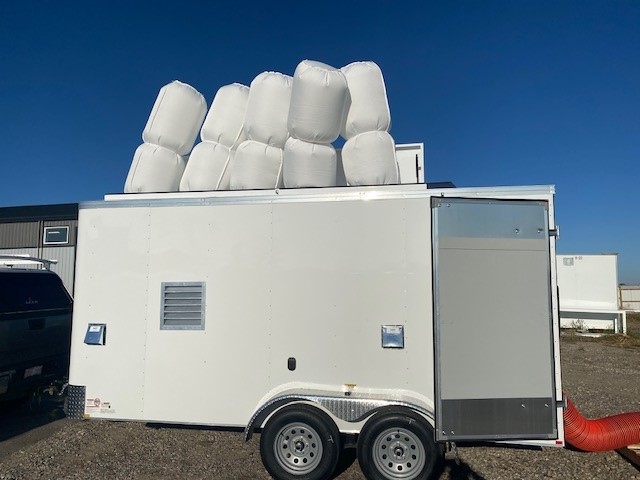 Easy Maintenance:
The Vacuum is powered by a 35 HP Big block Briggs engine coupled to a 21" closed face fan with a fluid coupling device. Provisions for greasing the bearings, checking the air filter, and changing the oil are systematically placed making maintenance a breeze.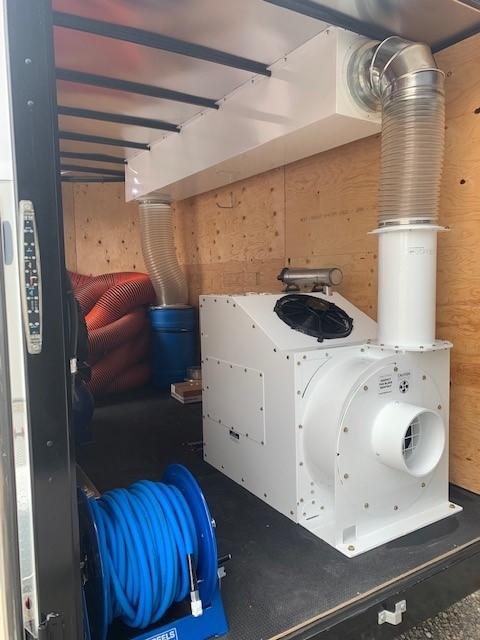 Efficient Cooling:
The vacuum is fully enclosed with a cooling system designed to extract heat out the back door of your application. Exhaust is designed to be routed out the wall to eliminate heat and unwanted carbon monoxide.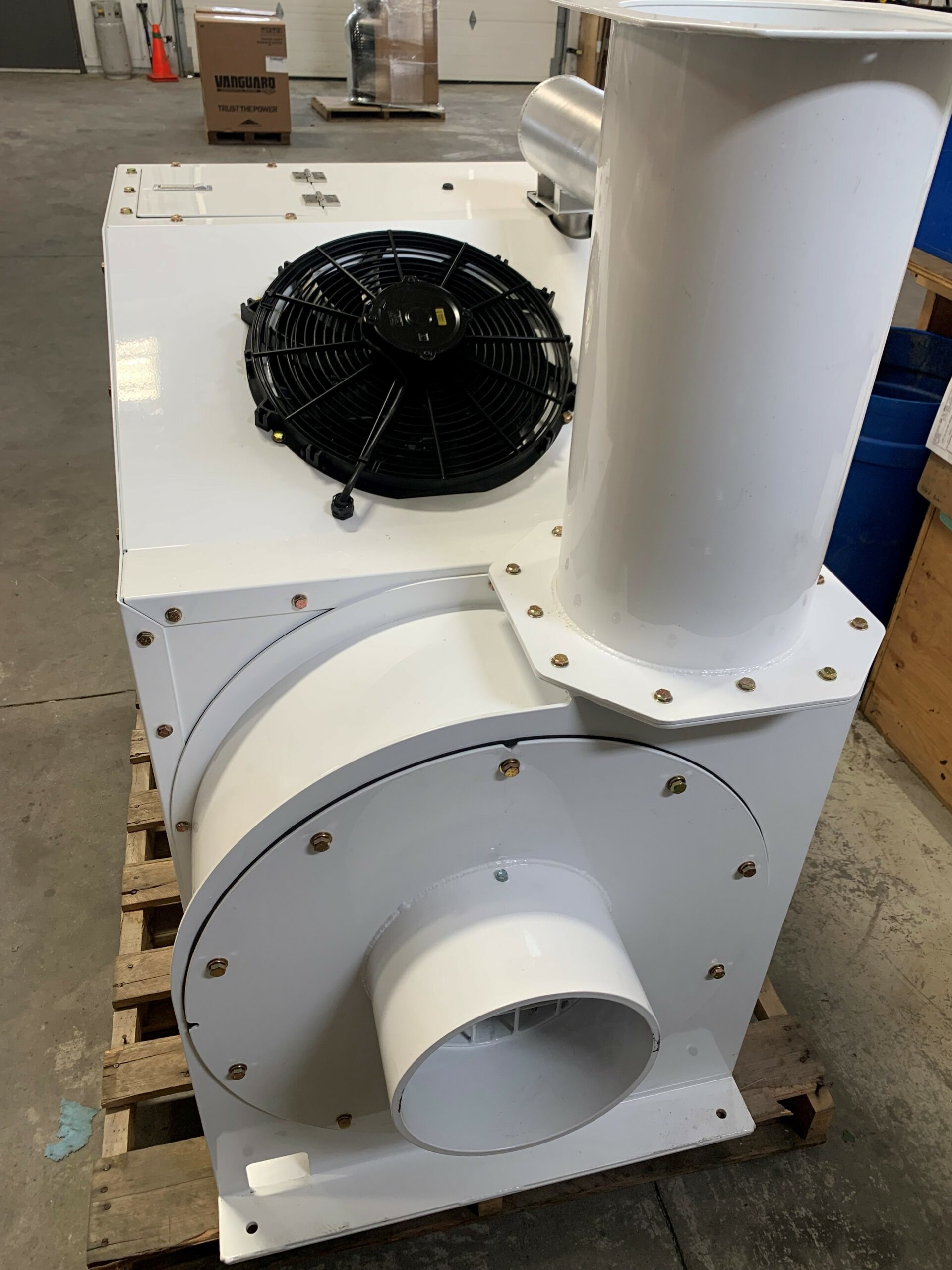 Professionally Installed:
The filtration system is mounted on the roof of your application with 5 Filtration bags that get stored in a hinged bag house. Debris is captured in a plastic clean out tub inside the unit.
Mounting the rooftop baghouse is captured nicely in this video.
TL-099 20 HP COMPRESSOR KIT
43.7 CFM@175psi 20hp Honda GX630
Fuel cell
16″ Fan
Battery Kit

Battery Box
Battery Cables

Exhaust Kit

Manifold
Flex Pipe
Muffler

Rain Cap