The core products of Hypervac represent a wide variety of revolutionary breakthroughs in the duct cleaning industry. From the lightweight build style and NON-PTO of the H1, to the power and portability of the Revolution Hybrid. These products come together to combine the dream team tool lineup for any duct cleaning business. Whether you are a small business owner in Las Vegas or a multi franchise company on the west coast, America's Leading Duct Manufacturer is there for you. Let's take a close look at what sets apart our products from any other HVAC equipment manufacturer.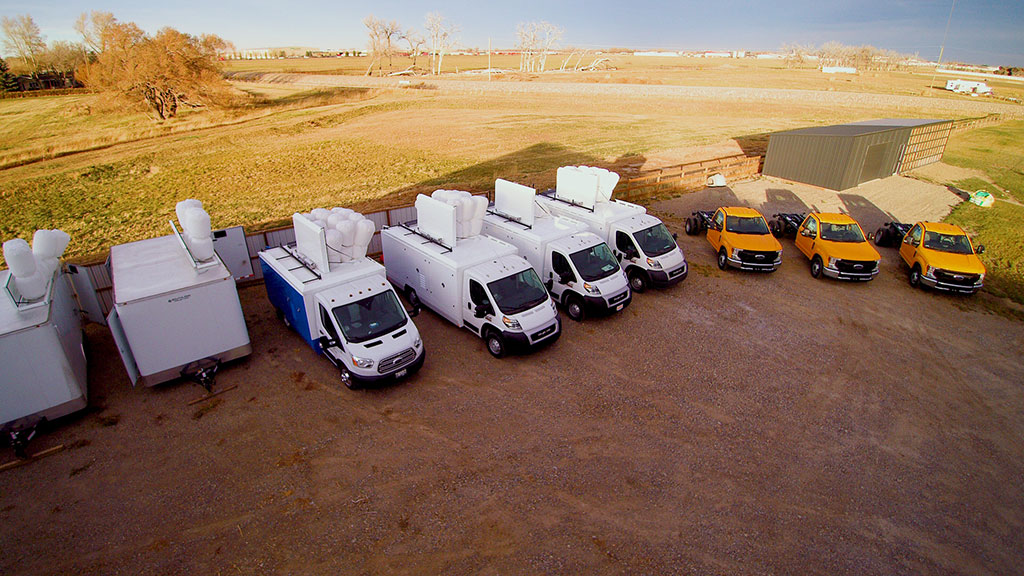 When discussing key moments in Hypervac's product line, it is important to mention the birth of the Cubevac. Designed for trailers and box trucks, the Cubevac system is so powerful it competes in the same league as a regular duct truck with the advantage of being far less expensive. With a slide out filter box and compact design, it is easy to set up and impresses every customer with its sleek design. Learning and growing from each product is exactly how Hypervac stays ahead of the competition, never being satisfied with the minimum effort but striving for innovation in EVERY tool we design. Fitting the needs of every USA duct cleaning business is what we do here at Hypervac, which means you no longer have to worry about equipment that may not fit your needs as an American small business owner. The H1 Trailer does just that and has become a core product for a large number of duct cleaning businesses. Combining business with pleasure, the H1 Trailer allows you to use your trailer for any duct cleaning job while allowing you to park and place the trailer as you need. With the ability to customize the build of the trailer to suit the needs of ANY business. The Cobraview Camera system has become another staple in duct cleaning services because of the easy-to-use tool of the Cobraview. Providing a high-end inspection service option with your choice of agitation tools, the Cobraview is what adds so much more to an average duct cleaning job. Being able to show before and after footage in every vent gives each customer peace of mind in a job well done. Selling a duct cleaning service to any average American citizen means you need to offer the best..luckily for you, Hypervac makes and sells the best.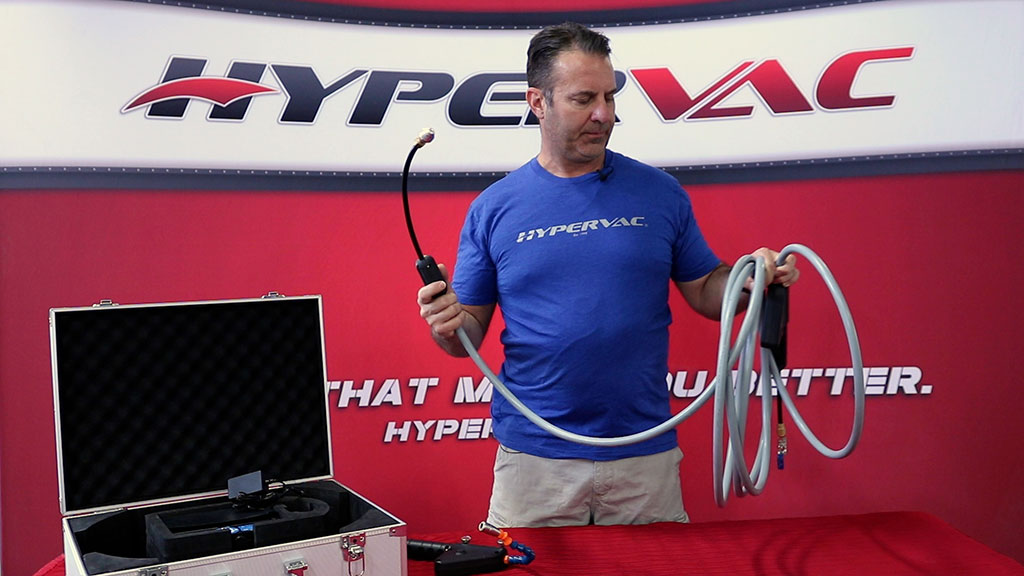 At Hypervac we aim to always innovate and expand our product line, always trying to better every product. When it comes to the H1 Duct Truck & The Revolution Hybrid, we know when we have something special. As the two leading products of Hypervac's core product line, you get the best of both worlds when it comes to the H1 & Hybrid. Lightweight, powerful & user friendly is what best describes the H1 duct truck. Taking away the PTO, you no longer have to worry about losing money when your transmission eventually breaks down in standard PTO duct trucks. With better roof storage and our exclusively designed Havac system, the H1 stands out above the rest with many more positives to boast of. Finally, the Revolution Hybrid caps things off as an outstandingly simple yet powerful option in duct cleaning. Easily fit through doors, simple to clean with re-usable filtration and get exactly what you want with 2 types of Hybrid motors. Choose between the 120v or 220v, giving you choice when it comes to portable duct cleaning equipment. We started Hypervac in 1980 as duct cleaners, which means we know exactly what your needs are to become better. Worrying about constant breakdowns and equipment issues takes focus off the customer and in turn takes away from your business. With our equipment, you stop worrying and can start focusing on what matters. Making you and your business better. With many options for duct cleaning equipment in and around the USA, we know it can be tough to find the right equipment. With Hypervac, we bring the high-end quality to our product while still maintaining that small business feel when it comes to serving our customers. When it comes to selling to our duct cleaning friends in U.S., we can't wait to talk about our products with you. For any questions about our core product line please see our contact page.