There are two different types of compressors that we sell. Hypervac only sells gas powered compressors, you can get electric compressors for air duct cleaning but they would have to be 220 volt units. 120 volt unit will not give you the pressure or the cfm you need to do it properly unless you tie a few 120 volt units together. If a company tries to sell you a 120 volt air compressor for duct cleaning, send them packing because they're just trying to rip you off. There's no way you can do a proper duct cleaning job unless you use gas powered compression. We have two different models:

There's actually 3 models we can order but we usually just sell the two because they've got 4 piston two stage units and they are very heavy duty.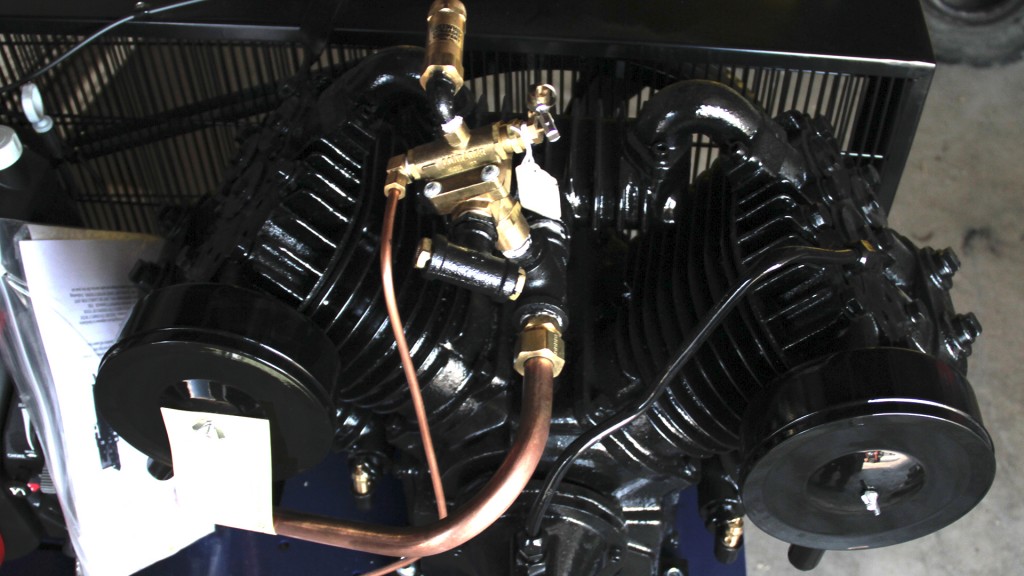 There are also two different types of gas powered compressors – there's hobby grade, and then there's what we call industrial grade. We only sell the industrial grade compressors. Industrial grade compressors are made to run many hours a day, 40 hours a week and they will go for many years. A hobby grade compressor may give you the same pressures and the same volumes but they are more of a compressor you would use for a couple of hours on the weekend if you're fixing up an old car or something. If you need a compressor that is going to pound all day, day in and day out and work without breaking down every week then you have to go with an industrial grade compressor. One of the best industrial grade compressors that we've found so far is made by CASTAIR. It's a very good unit, with a two stage 4 piston pump.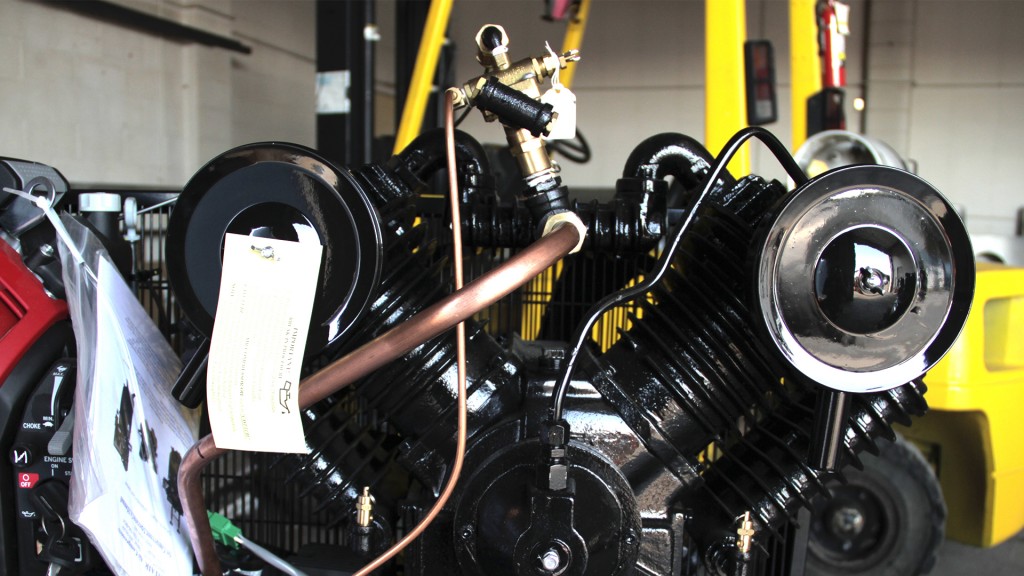 The reason we go with a 4 piston pump instead of the two piston pump is that you'll get extremely high volumes of air pressure and it will spin at a nice low RPM. Here is one of the main CASTAIR models we carry:
CASTAIR 30 CFM Unit
13 HP Honda
30.3 CFM
175 PSI
500-600 RPMS
Has it's own fuel tank
Pull start (option to hook up a battery if needed)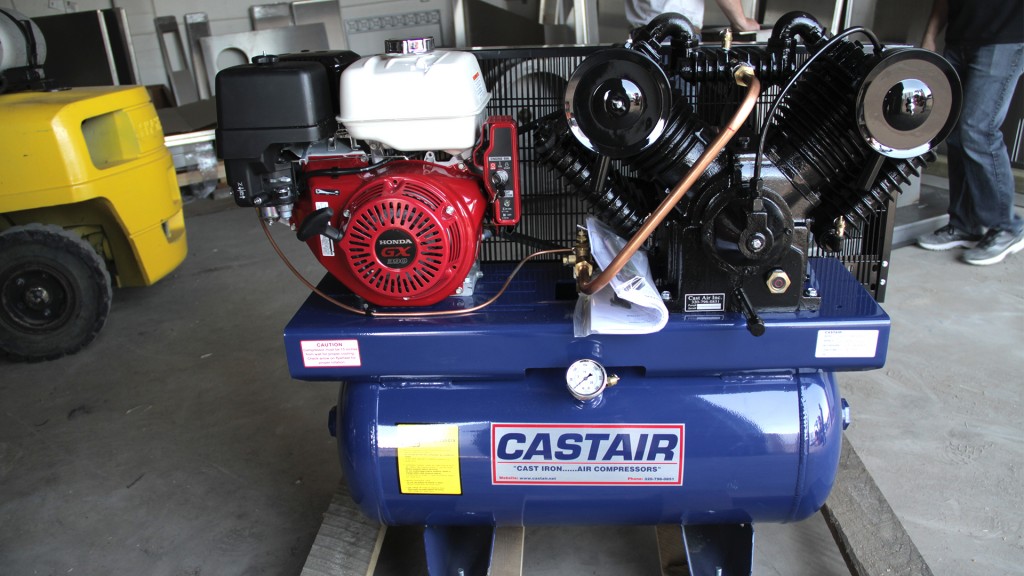 With low RPMS, you have less heat build up in the head, in all your valves and pressure fittings. So less heat means less problems. As soon as you get a very fast moving head like a two piston unit, now you've got to spin those things twice as fast, 1300-1400 RPMS which generates a lot of heat and that's where you get a lot of problems and breakdowns with your air compressors. If you keep the RPMS low, go bigger than you need and you'll have less problems. Our CASTAIR models will give you a tremendous amount of volume and they work amazing, with high quality components all the way through it. Here is our other model that we carry, and this is the one we use on our H1 Duct Truck:
CASTAIR 43 CFM Unit
20 HP Honda
43.6 CFM
175 PSI
750 lbs
Battery Start Only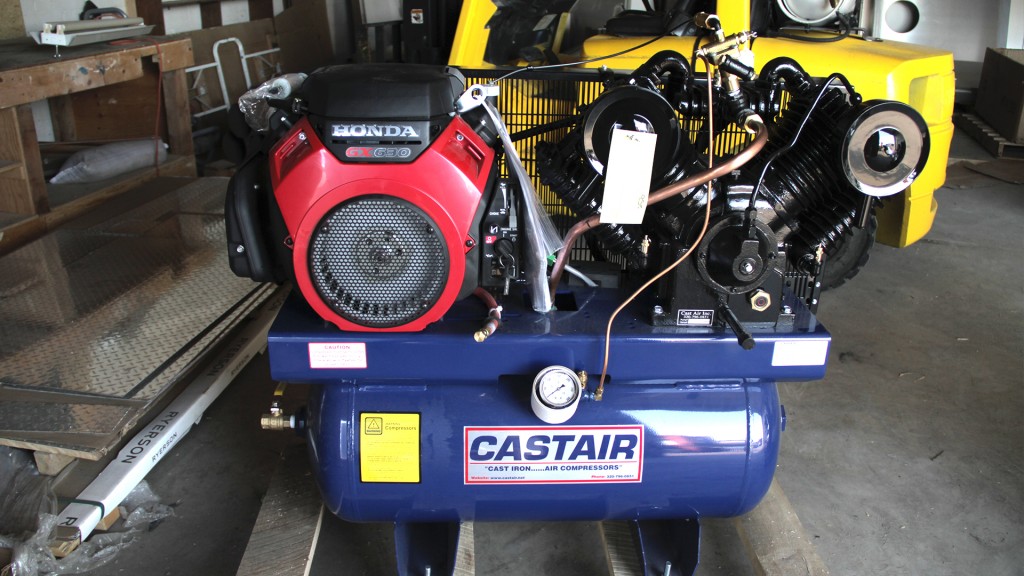 If you compare CFMS, a Quincy 325 which is also one of our favorite compressors (although rather expensive), it pumps around 18 CFM at 175 PSI. If you go up to the big Quincy 370, that pumps 49 CFM at 175 PSI. So the CASTAIR unit we use on our H1 Duct Trucks has 43 CFM, which is right up there, twice the CFM as a Quincy 325, and a little below the Quincy 370, and a little bigger than a Quincy 340. In terms of quality, it's pretty close. It's not quite what a Quincy compressor will do (Quincy high series, the Quincy QR) but it's a very high end compressor- it still has the Japanese bearings and the hardened push rods and all the good stuff that you would see in a Quincy. It's got the spring valves and the whole nine yards. It may not be quite as high end, but it's half the price and you're still getting close to the same quality, so that's why we buy the CASTAIR's. We also always order these with the easy drain valves so you can drain the oil on the engines.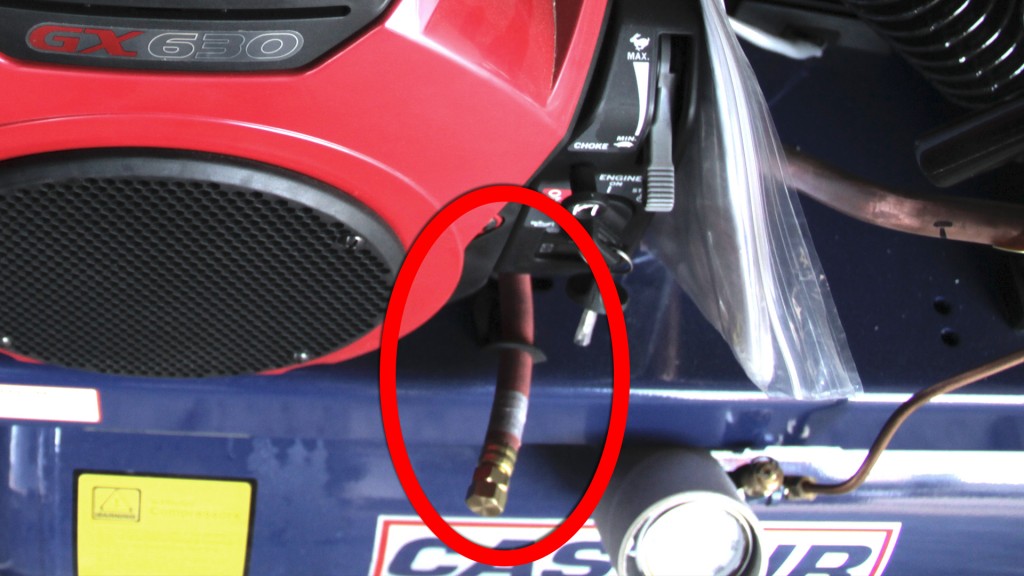 It's easy to drain, easy to maintain. The 20 HP does not come with a pull start, it has to be hooked up to a battery to start, but when we run them on our H1 Duct Trucks they're naturally plumbed with electricity and exhaust and all that stuff anyways.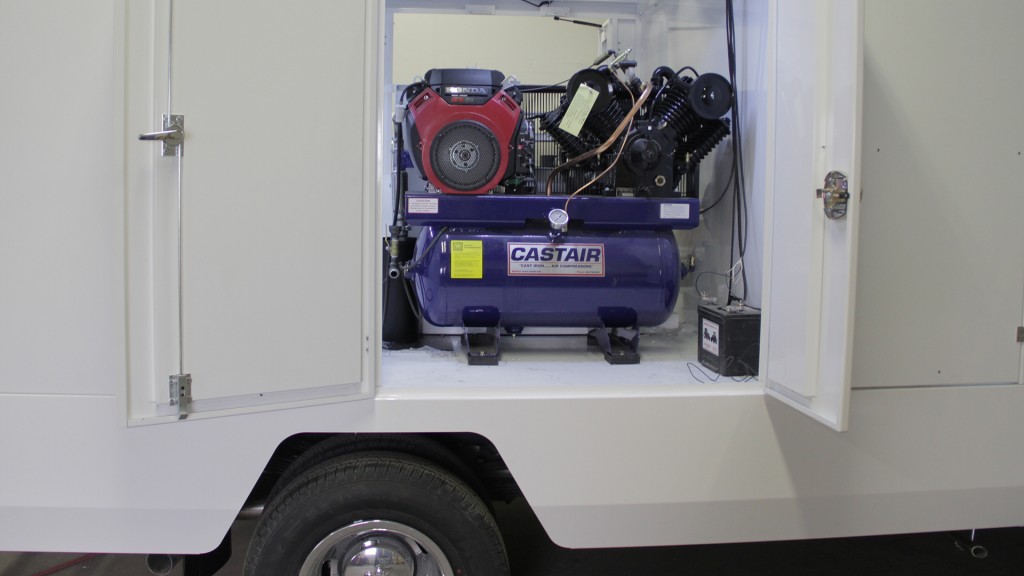 The CASTAIR models are compressors that will last, you will still have them 10-15 years from now. So our two main models we carry are extremely heavy duty industrial grade units, both 175 PSI and we've been very happy with them.