Hose storage is probably one of the most critical parts of a duct cleaning truck because you always want to have enough hose. This truck will easily hold 175 – 200 ft of vacuum hose, even at 7 ft wide which is the H2, you can get 175 ft of 10 inch and 8 inch hose in there, no problem.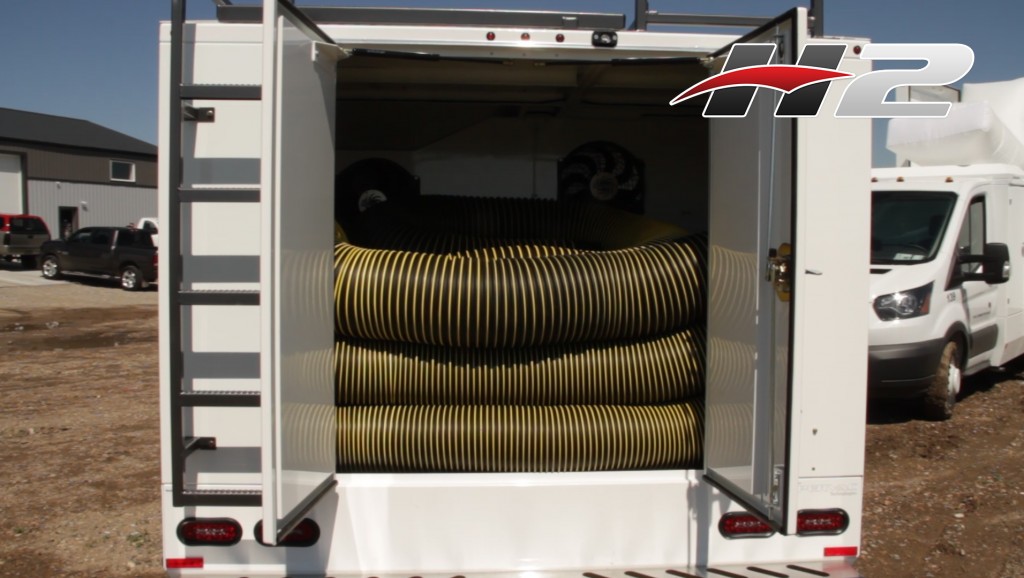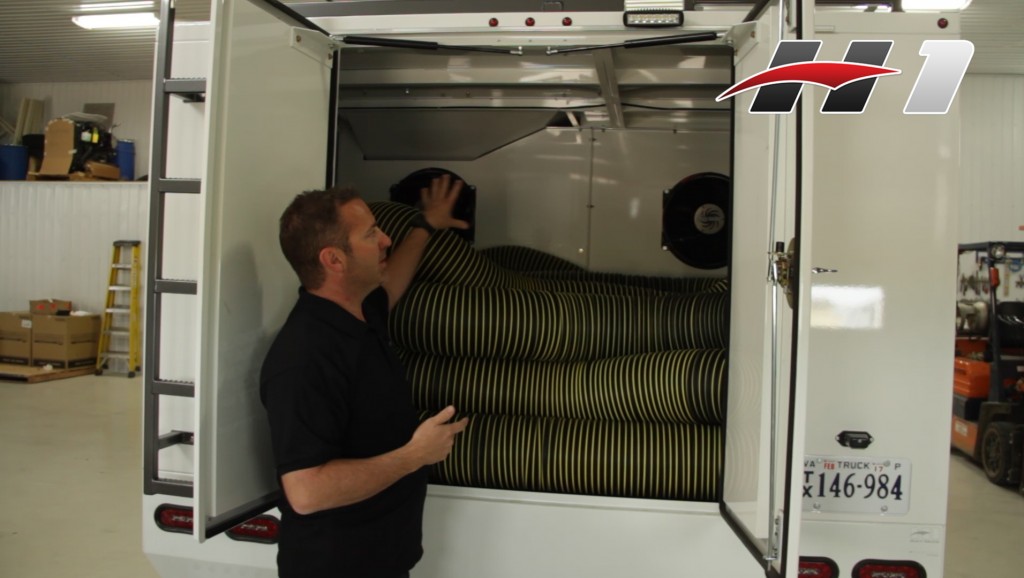 We always use a 10 inch intake off the fan, which is standard with our safety guard inside.
To learn more about Hypervac Technologies products, check out our Air Duct Cleaning Equipment page here.