Celebrating its 250 truck of the line, each truck custom built and made to order, it hasn't been easy, and it was a little rocky of the start but changing the industry was never going to be a simple task.
Coming from a 40 Year long history of doing residential and large commercial HVAC cleaning our soul mission has always been to try to make air duct cleaning equipment that betters the lives of our customers while at the same time making them more profitable.
We Knew the design of the H1 was going to be a game changer for the industry, we thought it was going to be a lot harder to influence people to believe in the new Non PTO design but that turned out to be the easy part, the real challenge was in designing the duct truck to be bug free. The first few duct trucks had some bugs, and they weren't necessarily mechanical issues but more "How to use" issues, educating techs on the differences was harder than we thought so we had to go back to the drawing board and design out some items such as separate switches for the fans, so techs no longer have to remember to turn on the cooling fans, they work automatically now, and also getting rid of the extra fuel pump was critical for safety and it also got rid of an extra potential issue that didn't need to be there. Luckily our first few clients were very forgiving with our first few attempts but we stuck with it and now 250 trucks later they truly run like a gem.
The H1 duct truck is a culmination of listening to hundreds of clients raising their concerns with their old PTO duct trucks along with our own 40 years of duct cleaning
experience wrapped into one package. You can see that experience all over the truck, the bag door opens and closes from the ground, ladder rack on one side, spot for a portable vac, aluminum body, GVW is under 10,000 Lbs so you don't have to deal with DOT. These are all challenges we had to deal with in our own duct cleaning business.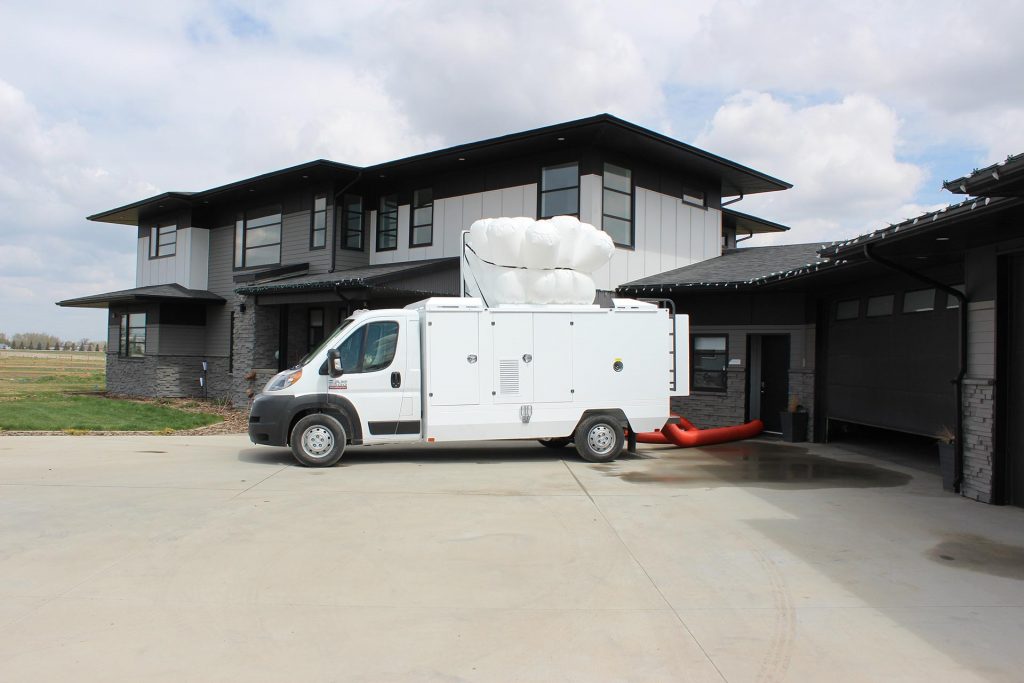 What is Hypervac's Greatest assets?
One our greatest strengths lie's in the fact we build our own equipment. From the body to the fan it's all built in house. and that engineering dominance allows us to be able a build a superior, cutting edge design and build the best truck in the industry. This also enables us to sell it at a reasonable price giving extremely good value. While the cost of other duct trucks skyrocket, we're bringing out affordable options with better quality. Other companies need to hire out all their components like the fans and service bodies to 3rd parties pushing up their end costs making them very expensive.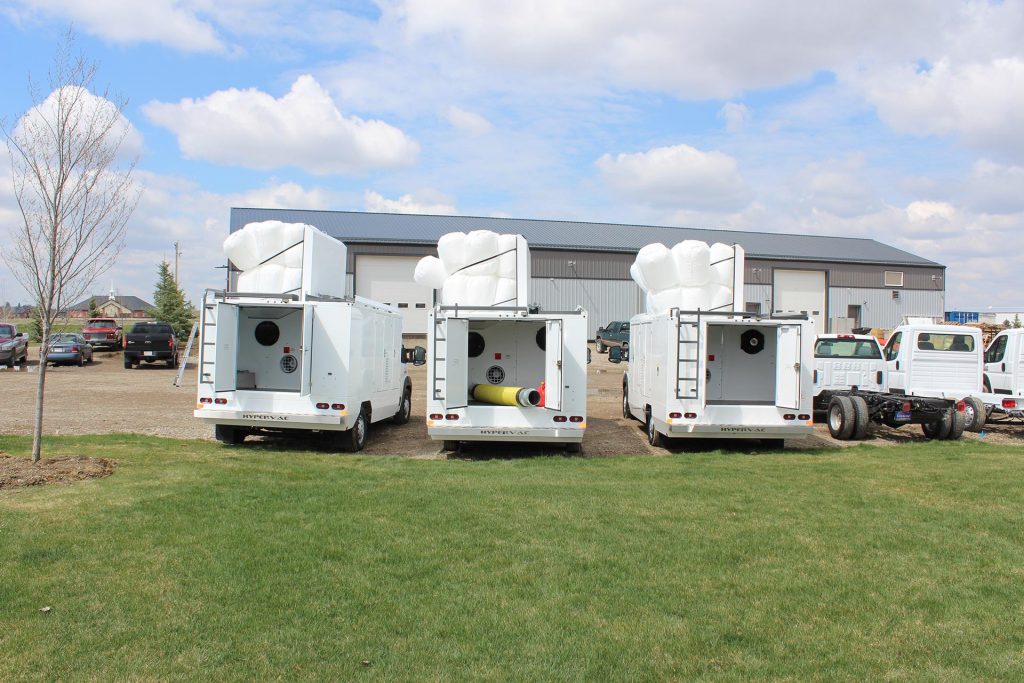 It looks like your competitors are attempting to copy you?
We knew the H1 was going to be a winning system when other companies attempted to imitate our designs, it really validates all our hard work we have put into our innovations. We take it as a compliment to see the other companies wanting to try to use our designs that we have worked so hard to get right and be accepted amongst the industry. We would have preferred they thought up their own innovations rather than copied ours, but it validates how innovative the Hypervac H1 designs are and how they are shaping the industry.
We become concerned when the other companies use auxiliary fuel pumps or separate the fan switches and excessive safety guards limiting the various components ability to stay cool. It speaks to their inexperience in building this style of truck. You also need to know how Techs think and how they will treat the machine and that only comes from working through those bugs. That's what happens when you copy other people's hard work, you never really learn the core material. We tend to always use the K.I.S.S Rules and letting simplicity lead the design to build machines that are easy to maintain and easy to operate.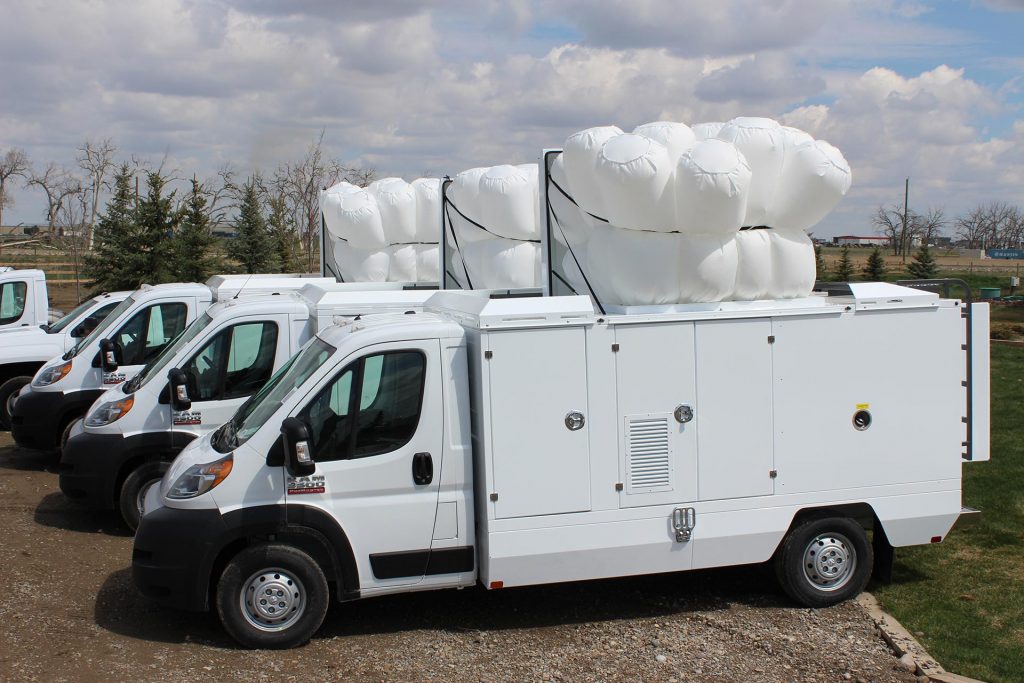 What's in the future?
Actually, we're going back a few years, and resurrecting the old single engine Kubota design except were bringing it out in a fresher format with more options for compressors, engines and fan sizes. we had good luck building the past models with the ford EFI water cooled and at 83hp the Ford engine has a lot more punch then the Kubota's and its better in the fact that you can get service on it anywhere. We also use a clutch on it so you can disengage the engine from the fan / compressor to warm things up when it's cold. If having ludicrous suction is critical then our original H1 duct truck can be optioned out to be hands down the most powerful system on the market.
Continue being the leader.
Moving forward into the future Hypervac will continue to invest into new innovations and build clients one at a time by winning them over with our advantages , engineering dominance and our close relationships with each client . Hopefully the other equipment manufacturers will develop their own innovations to give all duct cleaners a better work life and a variety of choices, we all benefit when we all work together.
LAS VEGAS NEVADA.
We are also expanding across the USA, look for our new showroom and corporate office opening in Las Vegas this summer. We will have our full line up of equipment for sale ready to deliver from the H1 duct truck, H1 trailer, Cube Vac system and of course we will have a full stock of portable Hybrids Vacs available to purchase on the spot. Fly in for a holiday and drive home in a new H1!
We will also be stationing an H1 duct truck in Ohio for immediate purchase or if you would just like to see a demo let us know!